Feature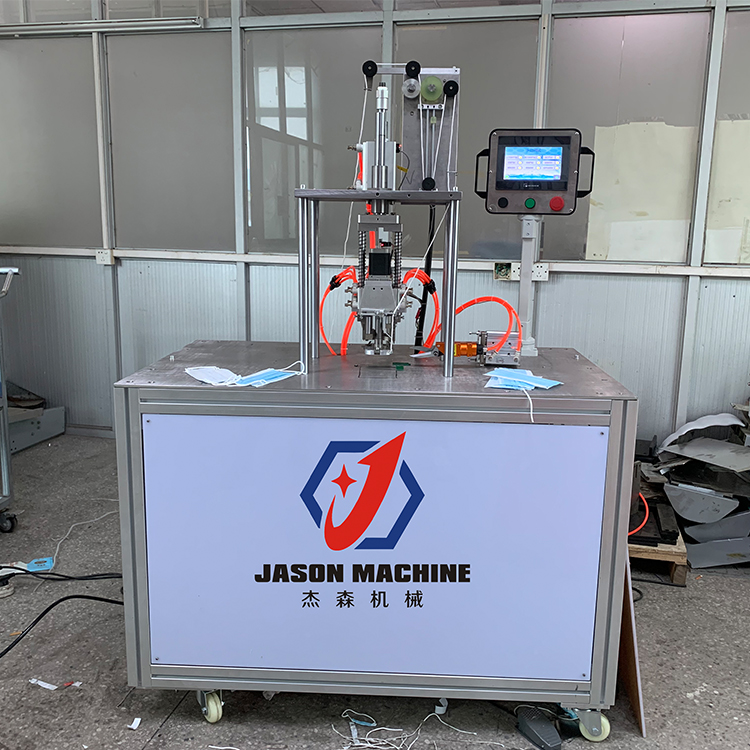 Equipment introduction:
1. Single-person operation, using ultrasonic technology, can make KZ and KN series masks.
2. Ultrasonic welding time and mold height can be adjusted on the touch screen.

3.Built-in PLC control system, adjustable air pressure (6 atmospheric pressure is recommended for
working pressure), no noise, easy to operate.
4. Weldable materials: chemical fiber cloth, nylon cloth, knitted cloth, non-woven fabric, spray-
coated cotton, PE paper, PE + aluminum, PE + cloth, etc.
5. Application cases: lace suits, tents, raincoats, umbrellas, tablecloths, handkerchiefs, non-woven
masks, diapers, etc.
6.Can be used for children's masks.
Application
Samples
Specification
Combined Parts
None
Request a quote
None