Feature

Brief Introduction of mask machine
Folding mask sheeting machine, also known as C-type mask machine and butterfly-type mask machine, is a fully auto-
matic machine suitable for the production of folding mask bodies. It uses ultrasonic technology to bond 3 to 6 layers of
pp non-woven fabric,activated carbon and filter materials. And cut the folding mask body, can process 3M 9001, 9002
mask body. Depending on the raw materials used, the produced masks can reach different standards such as FFP1,
FFP2, N95 and so on. Then use the earband spot welder to weld the earband to the body to complete the production
of the entire folding mask.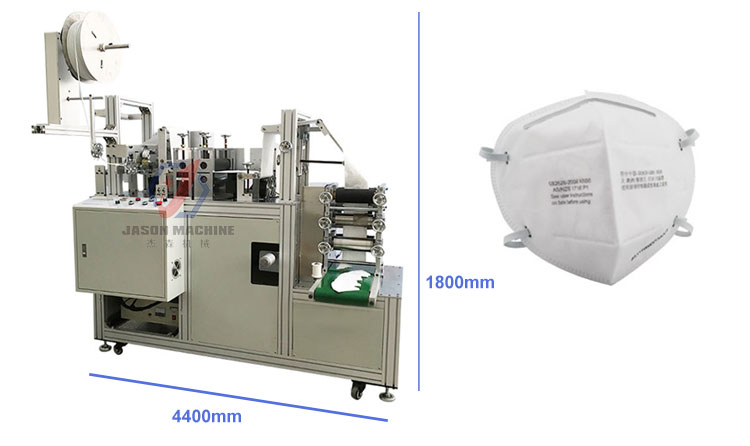 Application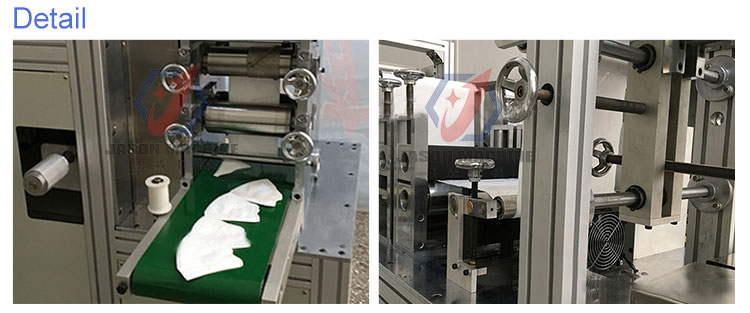 1.The film is flat and the output is high, and 1 to 6 layers of masks can be produced according to customer
requirements.
2.The main frame is made of aluminum, and the parts are treated by electroplating. The whole machine is
beautiful, sturdy and practical.
Samples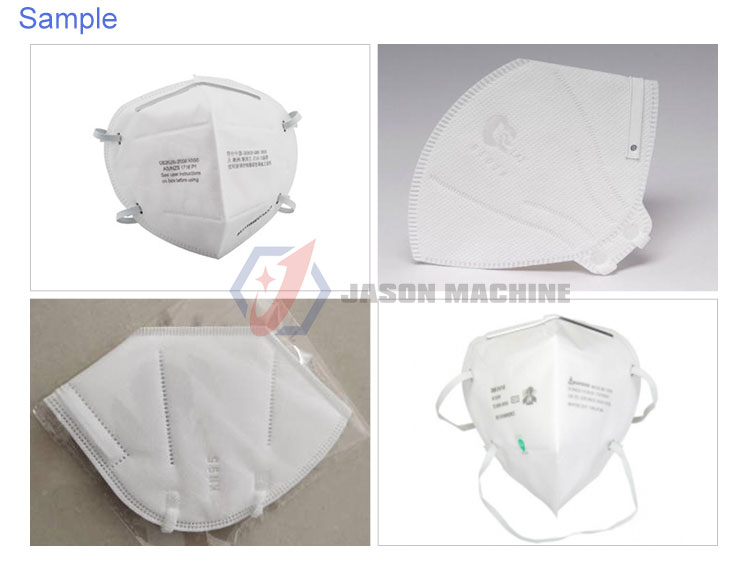 Specification
Combined Parts
None
Request a quote
None