Feature
1. Imported PLC control system and color touching screen enable easy and efficient operation
2. The bag type is diversified, and it can provide customers with pillow-shopped bags, gusset bags, hanging hole bags, and even bags
3. Imported servo film transport system, imported color standard sensor, accurate positioning, excellent machine performance, and beautiful packaging
4. A variety of automatic alarm protection functions are used to minimize losses
Application
Widely applied for Food, Medicine, chemical powder products such as milk powder, coffee powder, juice powder, spices powder, seasoning powder, masala powder, protein powder and so on.
Samples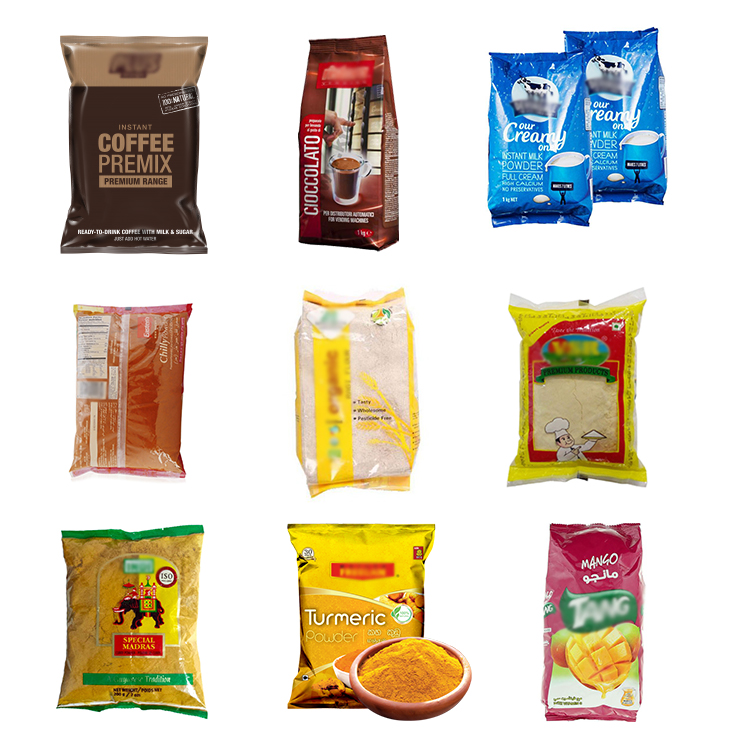 Specification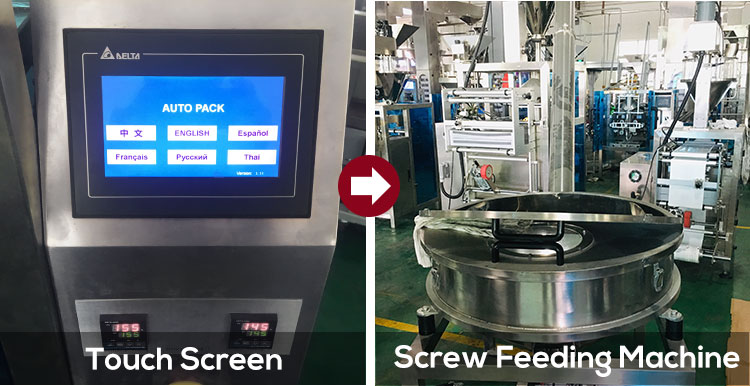 1. Turn on the machine waiting for the temperature to setting numerical value, and set the parameter on the touch screen.
2. Put the material to feeding machine hopper, turn on the feeding machine for feeding material to measuring hopper

.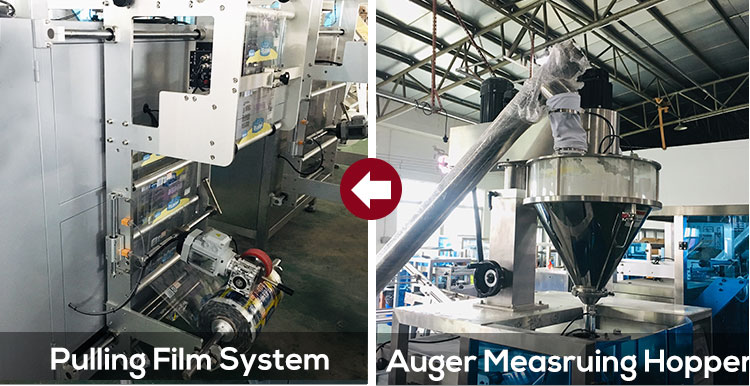 3.Set the Packaging film to packing machine and test the packing machine working.
4.Automatic auger measuring material and auto bagging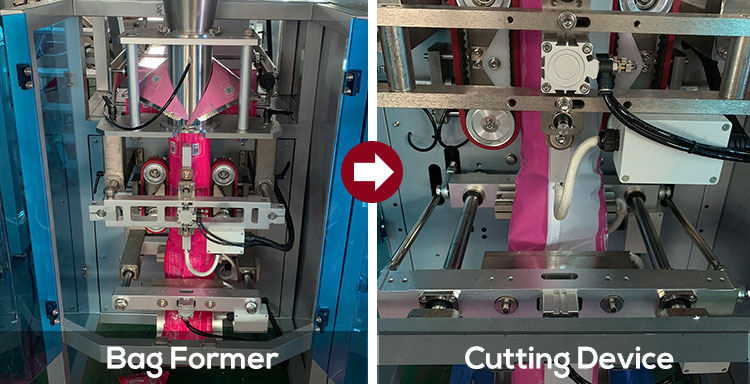 5.Bag former auto bag making, automatic sealing bag.
6. After bag sealing, the finished product will auto cutting by cutting device, finished product put out.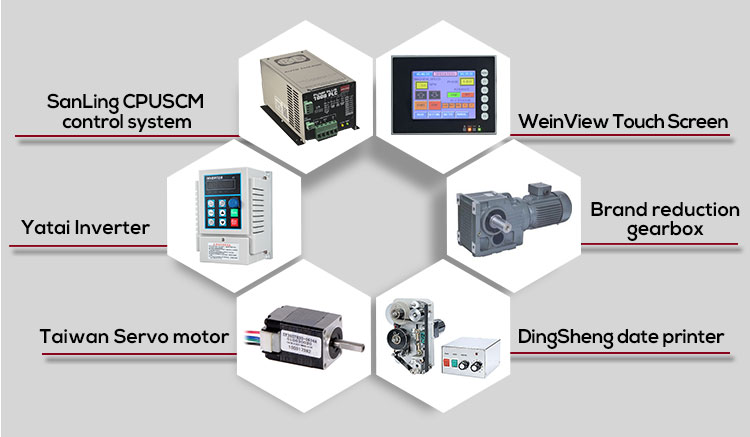 Combined Parts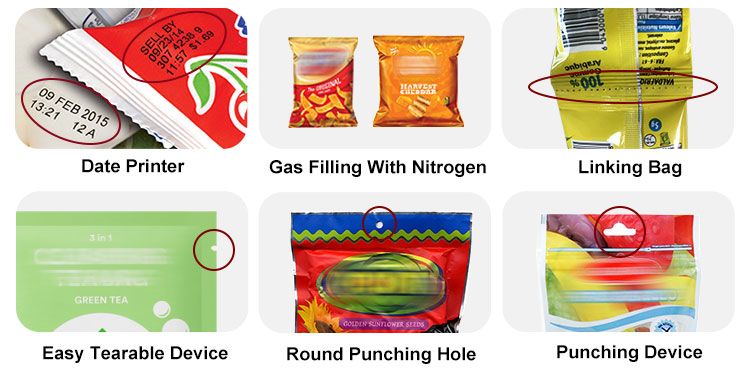 Request a quote