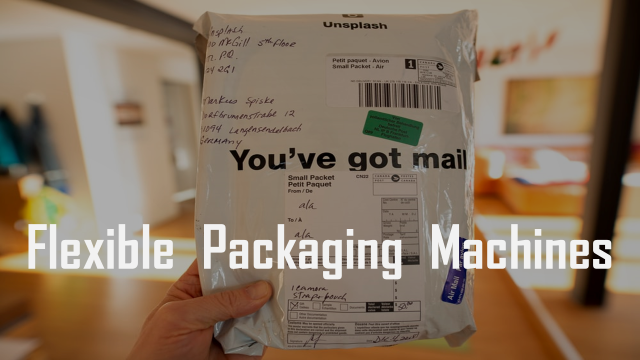 If you're new to the world of automatic flexible packaging machines, it can feel a bit overwhelming. Don't worry, we're here to help.
This article will give you a high-level overview of definition of flexible packaging machine, different machine types
Let's get started with the basics,
NEW TO PACKAGING AUTOMATION? FOLLOW OUR BLOG OR LINKEDIN! WE'RE HERE TO HELP
YOU.
Introduction to flexible packaging
Packaging machinery refers to machinery that can complete all or part of the product and product packaging process. The packaging process includes the main processes of filling, wrapping, sealing, and related front and rear processes, such as metering, cleaning, stacking, coding, and disassembly.
Many top companies are adding flexible packaging to their lineup, for reasons including the following:
l Low cost per package
l More surface area for graphics and messaging
l Less risk of breakage and injury if dropped
l Low storage and shipping costs
l Small carbon footprint
l Increased consumer demand for portable, lightweight, flexible packages
Types of automatic flexible packaging machines
By the scope of us, General equipment OR Special equipment
By structure, Pillow OR Vertical packaging machine
By product attributes, Liquid packaging machine, Granule packaging machine, Powder Packaging machine, Sauce packaging machine, etc.
By function, Sealing machine, Wrapping machine, Triangle packing machine OR 3/4 sides packaging machine
By the degree of automation, Semi-automation OR Fully automation packaging machine.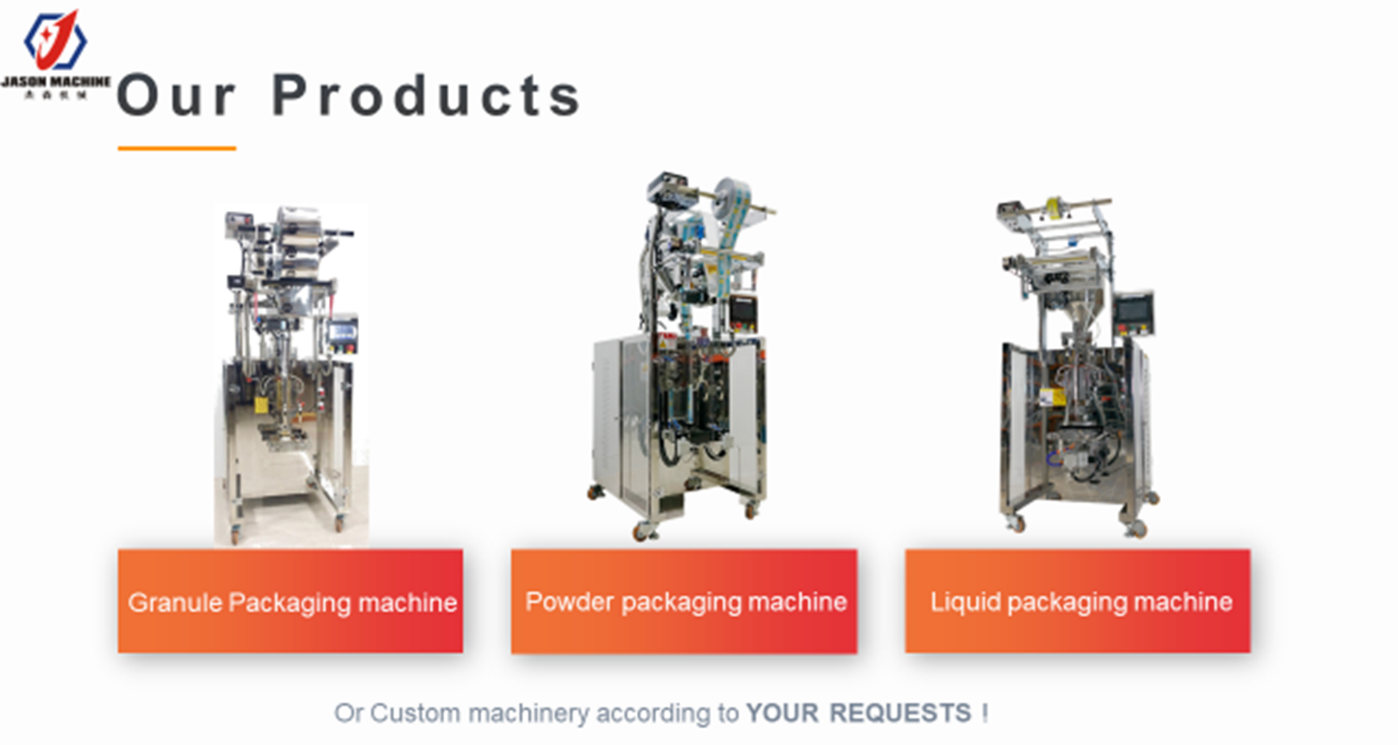 For your reference:
The Difference Between Fully Automatic and Semi-Automatic Packaging Machinery: A Guide to Identifying Which One More Suitable for Your Business
https://www.linkedin.com/pulse/difference-between-fully-automatic-semi-automatic-one-karvi-leung-/
In the end, you may want to ask me, what category of products does our company do?
I mean, ALL OF THEM!
New to packaging automation? Follow our blog or LinkedIn! We're here to help you.
Contact information
Karvi Leung (Overseas Business Development Executive)
Foshan Jason Automation Equipment Co., Ltd.
TEL: +86 757 86783690 | + 86 133 8021 8277
Email: sales01@fsjspm.com
WEB: www.jspm.en.alibaba.com / www.fullautopack.com
Address: NO.1, SANHENG ROAD, EAST XIAODONGCHONGKOU INDUSTRIAL SITE, SHILONG NORTH ROAD, PING ZHOU TOWN, HANHAI DISTRICT, FOSHAN, GUANGDONG, CHINA
Blog: https://jasonmachine.blogspot.com/
LinkedIn: https://www.linkedin.com/in/karvi-leung%E2%86%92-packing-filling packaging-machine-0364b6195/